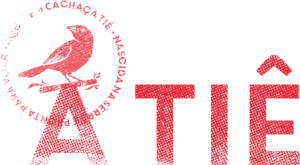 Born in the mountains and ready to soar. This is Tiê's motto, and these words reflect our respect for tradition, and for the flavors that stem from the land where our cachaças are  born.
We believe these are the values that a spirit should convey as it takes flight. Our motto also points to our commitment to quality. Tiê is eager to please the most sophisticated palate, achieving widespread recognition through the many awards won by our cachaça.
Here, in the mountainous region of the Mantiqueira range, Cachaça Tiê is born. It takes the name of a small, brightly colored bird whose singing echoes through high altitude fields and mountainous woodlands. The terroir of this region with deep-rooted distilling tradition can be distinguished in each dose of our cachaça.

Guapiara Farm was founded over 300 years ago, when adventurers from all across Brazil  and abroad came searching for the gold in the Aiuruoca riverbeds.
Situated on an elevated area which affords an astonishing view of the entire region, the farmhouse dates from 1716, and previously served as home for the Jesuit priests. The farm was owned by the Rego Barros family until 2003, when it was acquired by the current owners, who began a process of revitalization of the area. The preservation of the environment and the protection of the historical heritage were their cornerstones. That was the beginning of the story that would lead to the creation of Cachaça Tiê only a few years later.